Concrete Slab Saw Cutting
Call Today for an Estimate! 
780-288-9320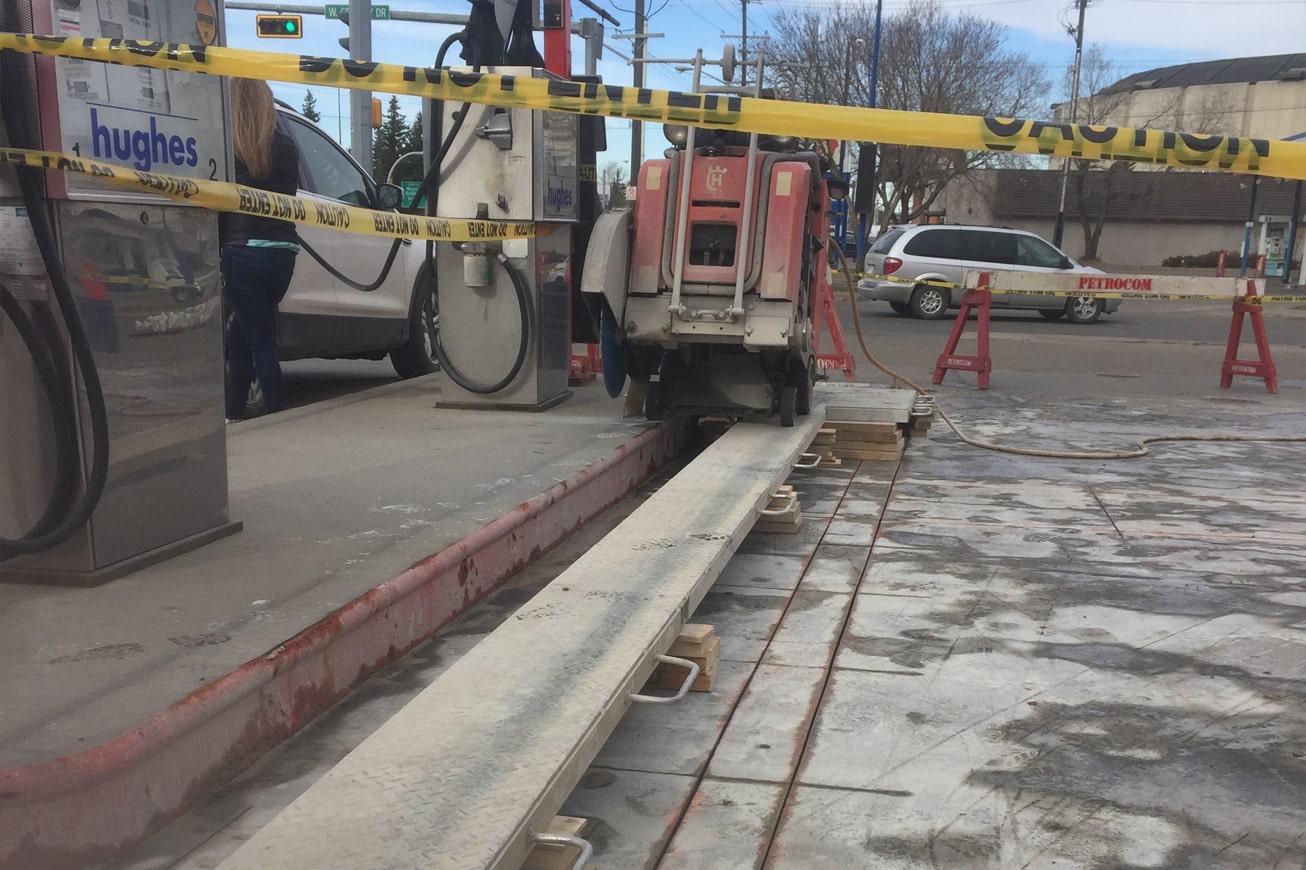 Diamond Slab Sawing – Quick, Safe and Efficient Concrete Cutting Solution
When it comes to concrete and asphalt cutting, Diamond Slab Sawing shines as a rapid, secure, and efficient method. Leveraging the incredible strength of diamond-encrusted tools, we effectively cut through tough surfaces with remarkable precision. This process is perfect for applications ranging from road construction to renovations and repairs, serving the Edmonton community with unmatched efficacy.
Slab Sawing: Eliminate Jackhammering, Reduce Dust and Simplify Cleanup
Slab Sawing has revolutionized the concrete cutting industry, offering a method that minimizes dust and eliminates the need for laborious jackhammering. By employing this technique, we ensure easy removal of cut sections and a streamlined cleanup process. Beyond just being an efficient cutting procedure, Slab Sawing is the environmentally-conscious choice, reducing airborne particles for safer, cleaner worksites.
Adaptable Cutting Depths: Catering to a Variety of Project Needs
With our advanced electric, gas, or diesel equipment, we can accomplish cuts up to 18 inches deep to meet diverse project requirements. From curb removal and street widening to trenching and slab repair, our concrete sawing services deliver straight, clean edges every time. At Edmonton Concrete Cutting, we pride ourselves on our adaptability, tackling a variety of tasks with precision and professionalism. Trust us to provide superior concrete cutting services that align with your unique needs.