Call Today for an Estimate! 
780-288-9320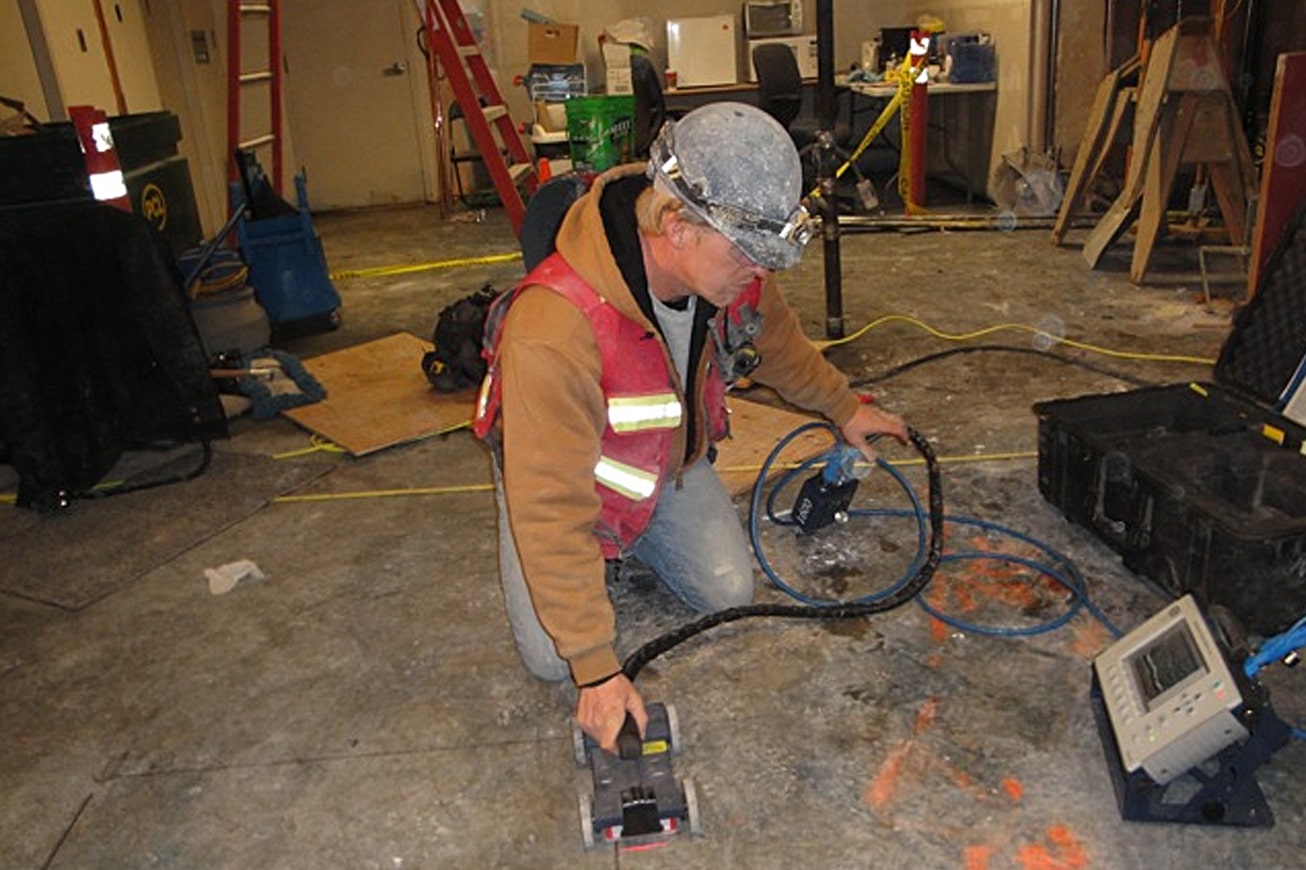 Ground Penetrating Radar (GPR) – A Multipurpose Tool for Accurate Inspections and Data Collection
Ground Penetrating Radar (GPR) is an incredibly versatile tool that offers numerous benefits across a range of applications. It's invaluable for concrete inspections, enabling the accurate location of both metallic and non-metallic targets within walls and floors. In the realm of structural inspections, GPR can be used on a diverse array of structures such as bridges, monuments, walls, towers, and tunnels. Moreover, it can precisely locate rebar, post-tension cables, and both PVC and metal conduits in real time. At Edmonton Concrete Cutting, we harness the power of GPR technology to provide detailed and reliable inspection services, setting the standard for quality and precision in the Edmonton area.
Enhancing Safety and Efficiency with Ground Penetrating Radar
One of the most significant advantages of GPR is its ability to improve safety and efficiency on the job site. Unlike radiography (X-Ray), there are no site hazards associated with GPR, nor is there a need to close off work areas during its operation. GPR can also be utilized for condition assessments, mapping the relative condition of concrete to assist with rehabilitation planning. Furthermore, GPR is an excellent tool for inspecting ceilings, balconies, garages, decks, and for measuring slab thickness or locating voids. With Edmonton Concrete Cutting, you can enjoy the peace of mind that comes with knowing your project is in safe, capable hands.
Delivering the Most Accurate GPR Data Results on the Market
At Edmonton Concrete Cutting, we're committed to delivering superior results. Our use of GPR technology allows us to offer the most accurate data results on the market, offering our clients an unmatched level of detail and insight. Additionally, our GPR capabilities include instant 3D data collection, enabling us to provide comprehensive, easy-to-understand visuals of the structures we inspect. Trust Edmonton Concrete Cutting for precise, efficient, and comprehensive GPR services, tailored to your unique project needs.