Call Today for an Estimate! 
780-288-9320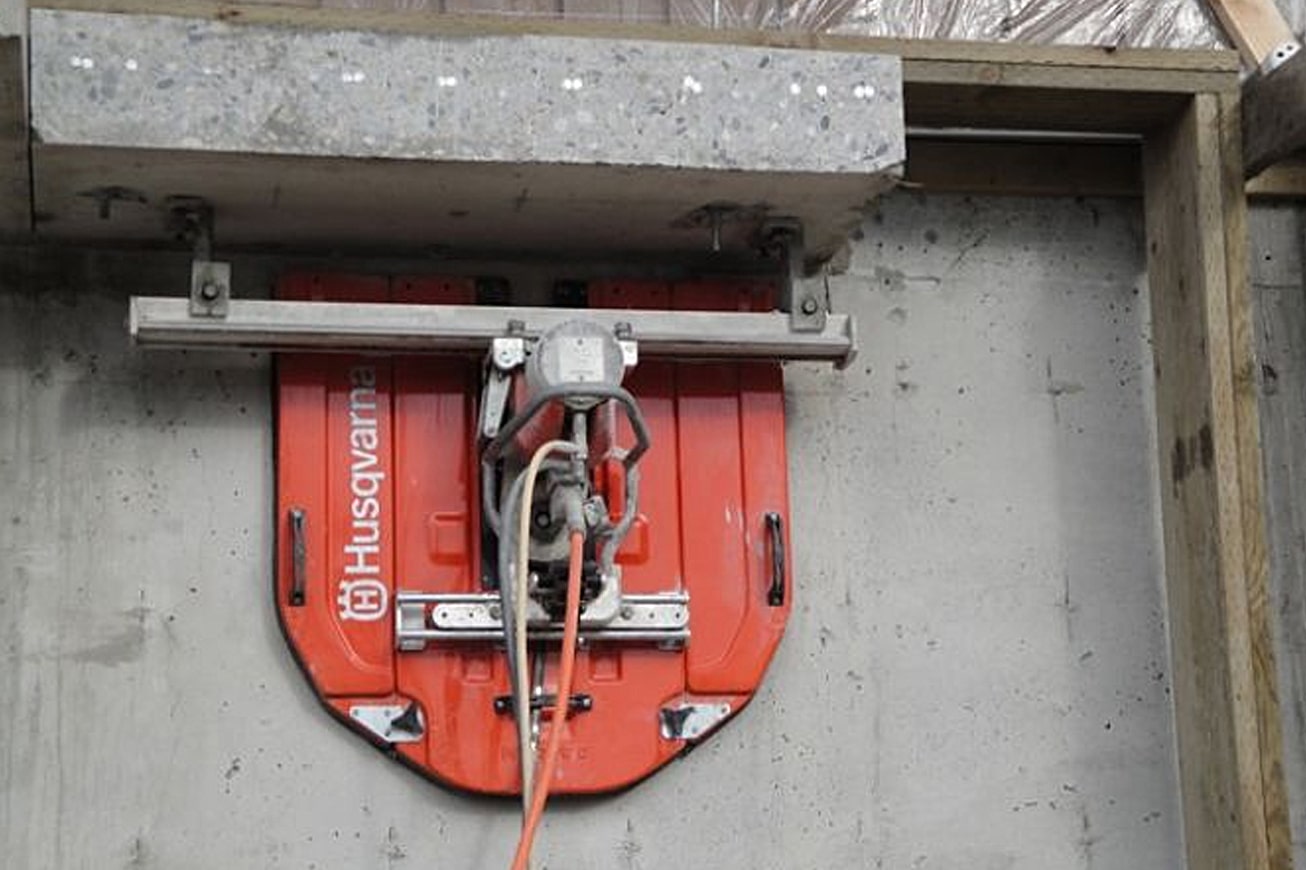 Wall Sawing – Ideal Solution for Precise Concrete Wall Cutting
Wall Sawing stands as an optimal solution for cutting any concrete wall with the ability to cut up to 28″ deep, even with access from just one side. Perfect for a range of applications, this technique can be used for flush cutting as well as bevel cutting, ensuring versatility in the face of diverse project requirements. At Edmonton Concrete Cutting, we utilize state-of-the-art wall sawing technology to achieve precise cuts, even when the equipment is suspended upside-down to cut slabs.
Powering Wall Sawing: Efficient, Safe, and Environmentally Friendly
Our wall saws are powered by electricity, supplied by a 3-phase generator located within our work vehicle. This approach not only ensures a consistent supply of power for efficient operations, but also helps in eliminating environmental hazards like hydraulic fluid leaks. By choosing an electric-powered method, we are able to maintain a clean, safe, and environmentally friendly work site, aligning with our commitment to sustainable practices.
Superior Wall Sawing Services at Edmonton Concrete Cutting
At Edmonton Concrete Cutting, we pride ourselves on delivering superior wall sawing services. Our experienced professionals are equipped with the skills and the right tools to carry out wall sawing operations with utmost precision and efficiency. Whether you require precise cuts for doorways, windows, or ductwork, our wall sawing services provide the accuracy and smooth finishes you need. Trust in our team to offer the professional, safe, and environmentally-conscious wall sawing services that your project deserves.